Before setting up Maven Forum you must download and configure Simple: Press. Our plugin cannot be correctly configured without Simple: Press in place first.
Click Here to see the our article on setting up Simple: Press.
Login to the Mavens Membership Area and Download Maven Forum:
After you purchase Maven Forum you will receive an email with login information to the Mavens Membership area. Click here to go to the Mavens Membership login page. Enter your Mavens Membership email and password and click the 'login' button.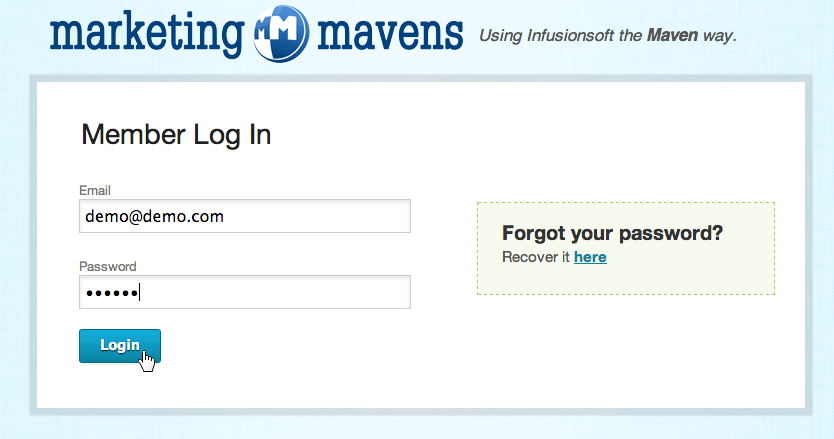 From the dashboard page click 'products' at the top right of the page.

Click on the 'Access Now' button under the Maven Forum area.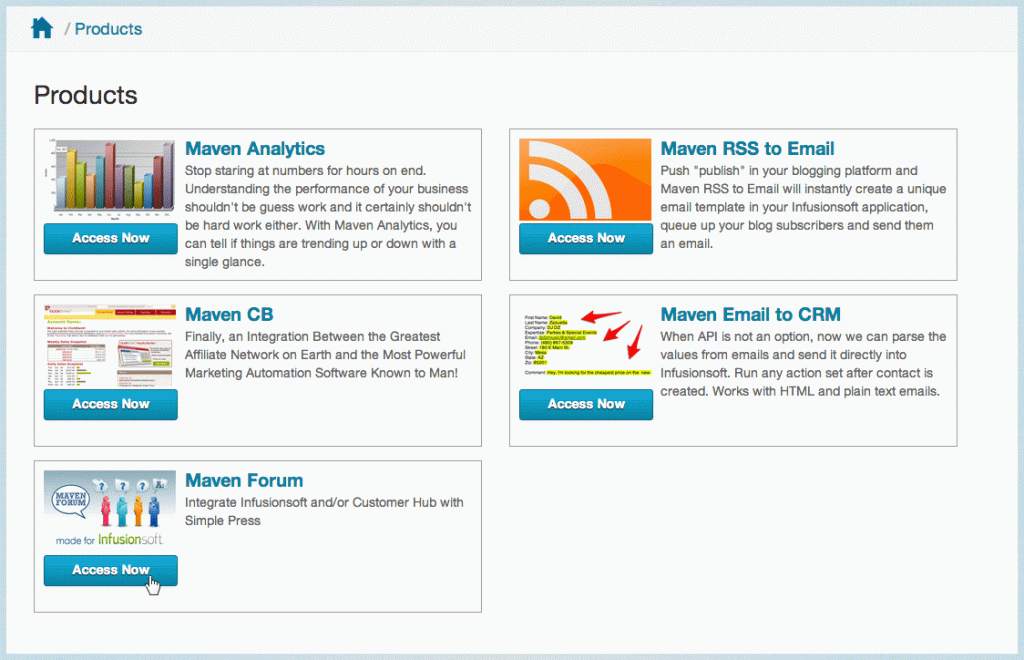 On the next screen a few important things happen. First you will see an activation key. Copy the key. You will paste it into the activation field in order to activate Maven Forum…but we will get to that later.
The other important thing on this page is the download button. Click 'Download' and the Maven WordPress plugin will be downloaded to your computer. Now you have the plugin and the key to activate it.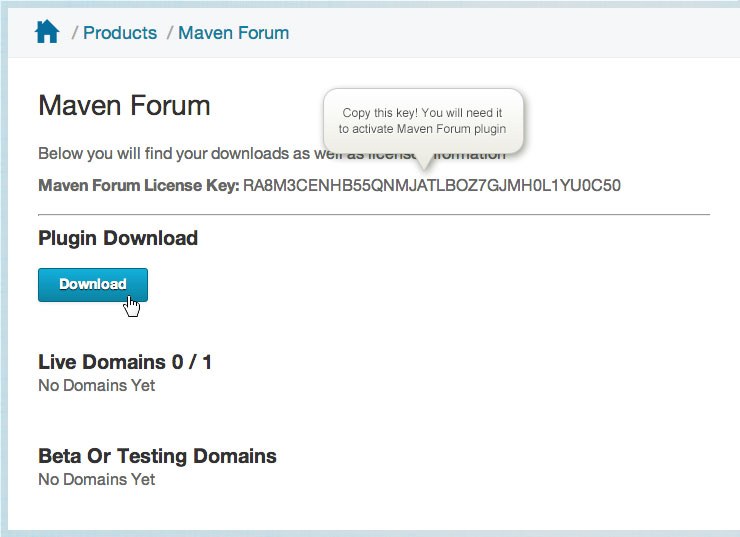 The downloaded plugin should look like this.

Time to upload the Maven Forum plugin to your WordPress site. Login to your WordPress dashboard and click 'Plugins' on the left. Then click the 'Add New' button.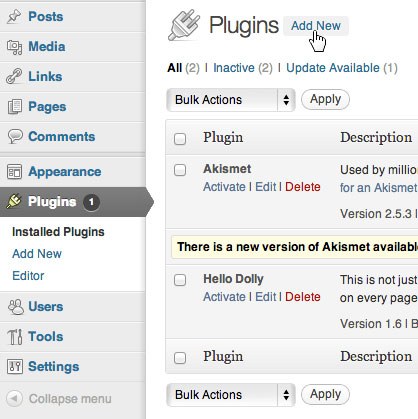 Click the 'Choose File' button and select the Maven Forum .zip file and click 'Install Now'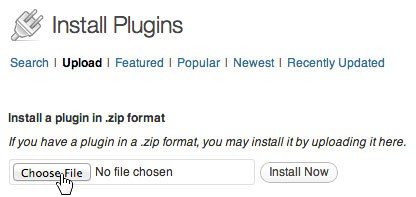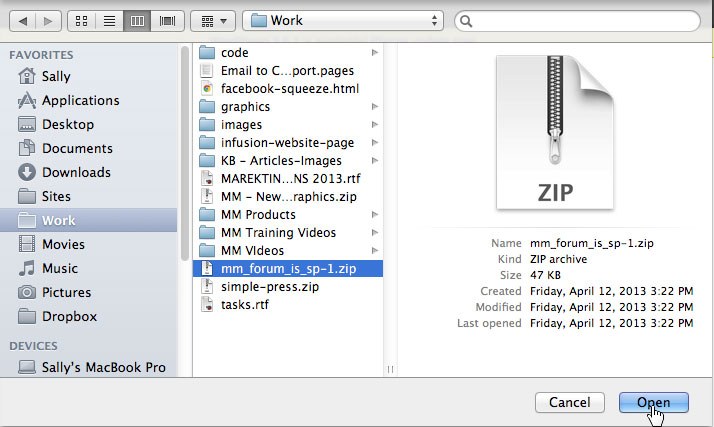 Activate the plugin but clicking 'Activate Plugin'

Now it's time to configure Maven Forum. Click the 'settings here.' link in the Maven Forum plugin description.

In order to activate Maven Forum paste in the activation key that is found in your Mavens Membership area. Next enter your Infusionsoft App and API key. If you need help knowing how to do this click here. Make sure to click the 'Save and Sync' button.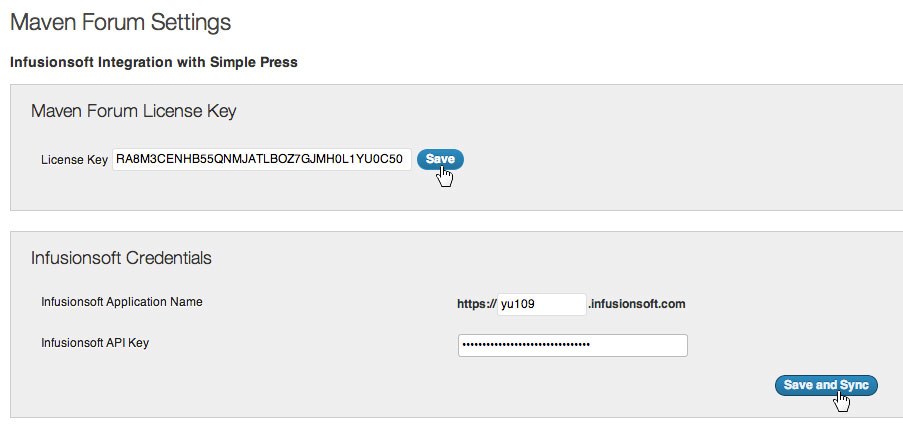 Now select what tags in Infusionsoft will GIVE access to members. See the screenshots below.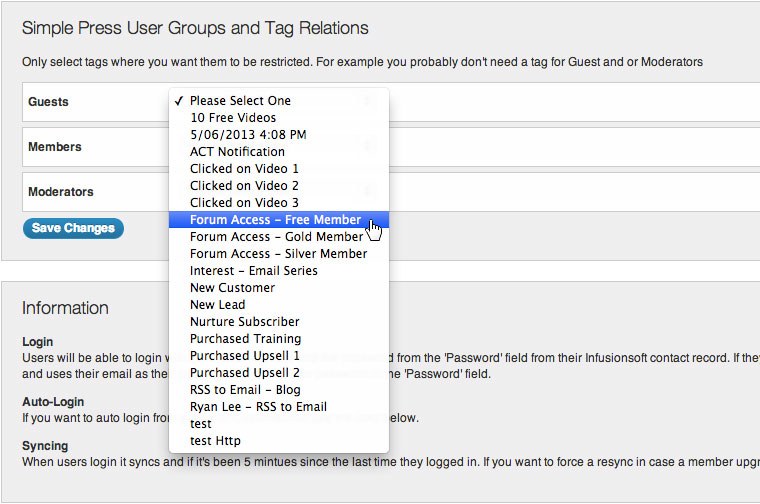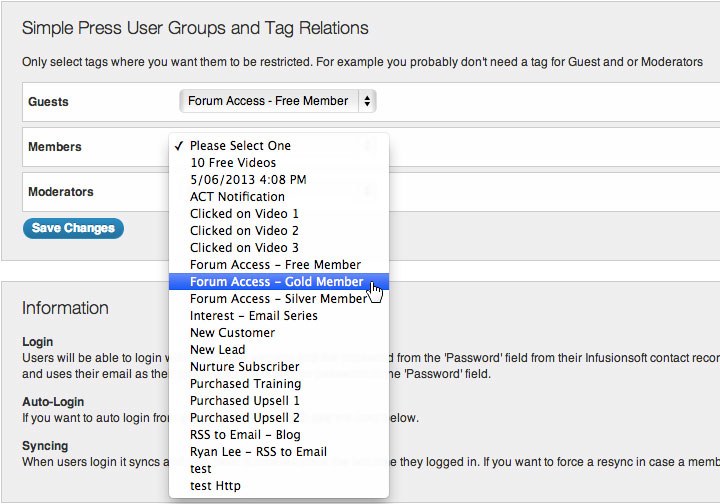 Make sure to save changes.