The first step is to log into your Mavens Membership account and go to the Products page. In the Maven RSS to Email section, click Access Now.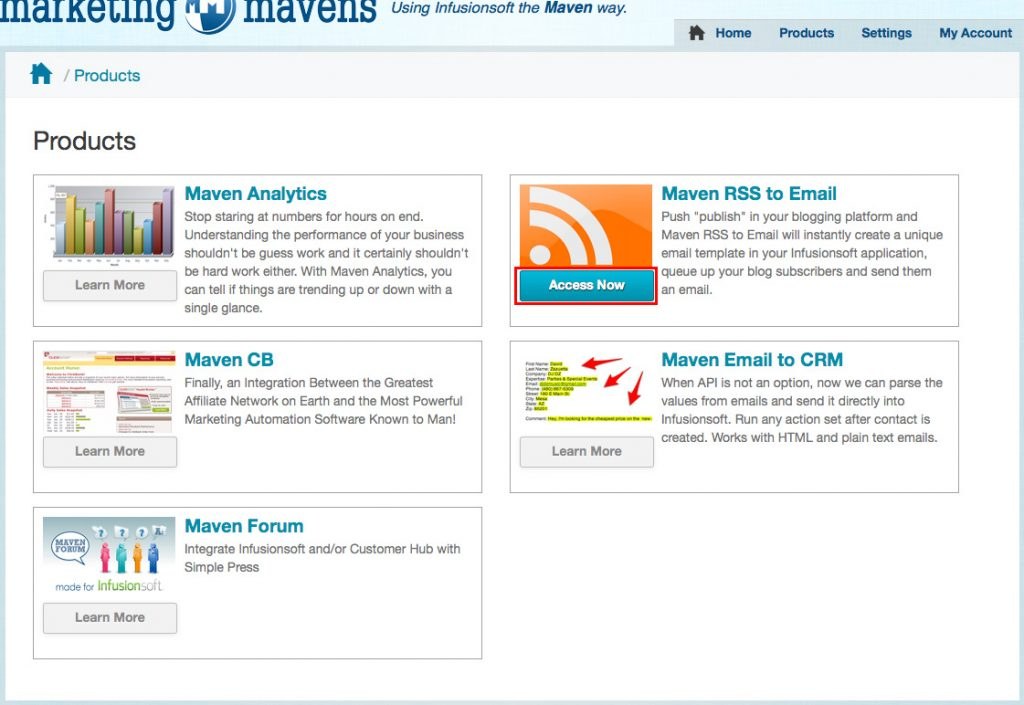 Then click the blog name that you would like to see statistics for.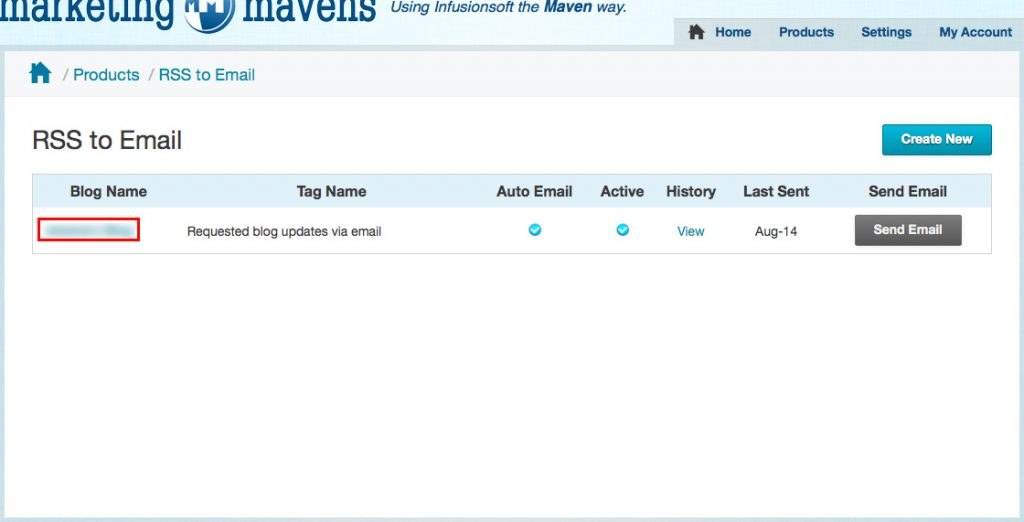 Click on Email above the General Settings section.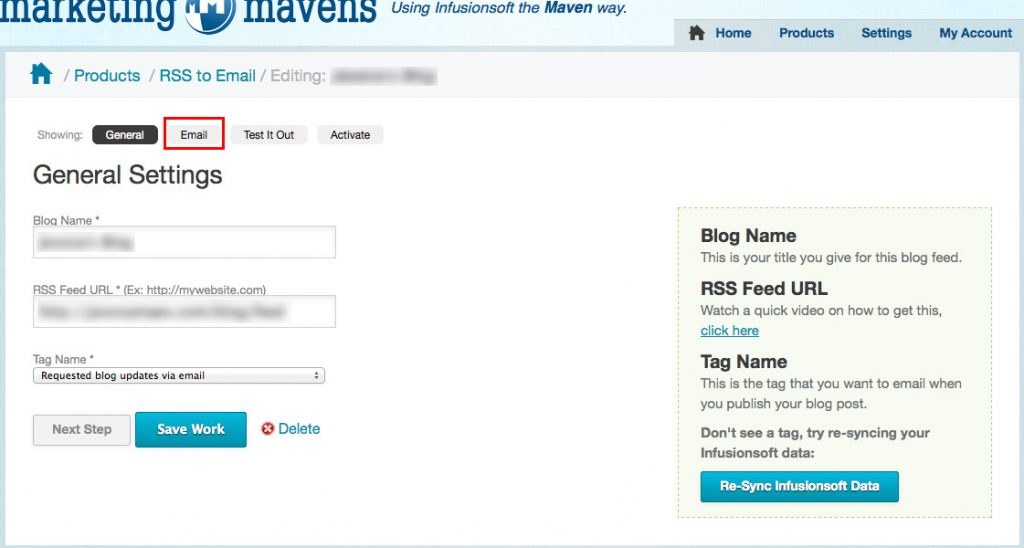 Scroll down until you get to the small drop down menus underneath the email template. Select Yes under Use Tracking Links and hit Save Work.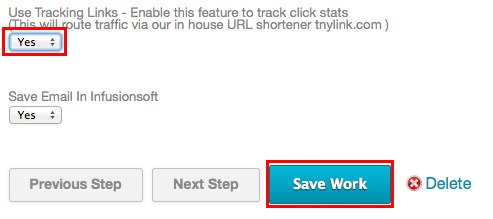 Checking your Open and Click Statistics
To check your open and click statistics go to your Maven RSS to Email page. Select View under the History column for the blog that you wish to see the stats for.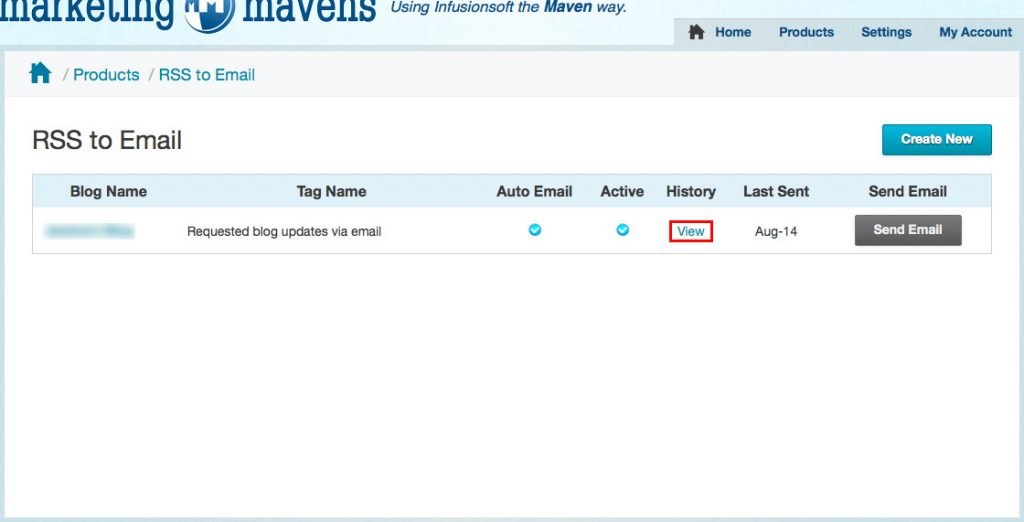 On the right side of the page you should see the columns Sent, Total Opens, Unique Opens, Total Clicks, and Unique Clicks. Unique Opens: The number of individuals who opened your email. Total Opens: The number of times an email has been opened. Unique Clicks: The number of individuals who clicked the Read More Link in the email. Total Clicks: The number of times the Read More link was clicked.

To look at the Visual Statistics click on View next to the plain statistics.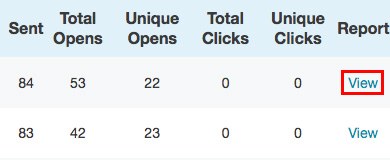 There are three different views. A Pie Chart, a Bar Graph and A line Graph.