Our Approach
Let's Grow Your Business
We take a holistic approach to create amazing experiences across the entire customer journey.
Brand
A brand is not a logo, a color palette, or the product itself. Brands are about feelings, promises, ethics, and core values. We help you get crystal clear on who you are, and what you stand for.
Audience
You must know your target customer intimately. What are their hopes, dreams and goals? Where do they hang out? We create detailed buyer personas that include both demographic and psychographic data.
Offer
Your offer will make or break your sales. A great offer should demonstrate superiority to competitor's offers and make saying "yes" a no-brainer. We craft irresistible offers that close business.
Traffic
If you build it, they most certainly will not come. We blend search engine marketing with social and paid advertising to drive traffic to your site and fill your funnels.
Conversion
Design, messaging, timing, and 1,000 other levers all impact conversion. Our data driven approach and experience in conversion rate optimization will maximize your conversions.
Automation
Automation is a key factor in scaling your business quickly and profitably. We use top industry tools (and have built a few of our own) to help you create rock solid systems.
About Us
Meet The Team
12 years in business, 60,000 hours of experience and more than 1,000 client projects under our belt…we're ready to serve you.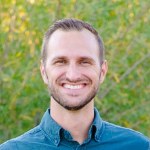 Jarrod Morris
Jarrod is the Co-Founder and CEO of Marketing Mavens and has over 15 years of sales and marketing experience.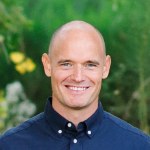 Dustin Lunt
Dustin is the Co-Founder and CTO of Marketing Mavens and has over 15 years of experience developing products and solutions.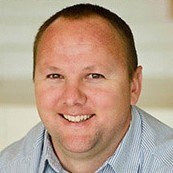 Preston Stapley
Preston is our VP of Marketing and Marketing Operations with over 15 years of experience. Former VP of famed entrepreneurs like Frank Kern, John Assaraf and others.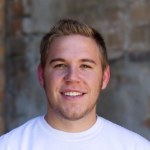 Clayton Chase
Clayton is Director of Product and web development expert bringing more than 10 years of experience to help our clients.
Our Clients
Don't Just Take Our Word For It
See what others are saying about our work.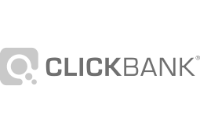 They went over and above for us on a project and helped automate one of the biggest data mining tasks our company faced with a custom app. It was a huge problem solved and we are thrilled at how it looks, works, and the simplicity of use. They were great to work with and really went the extra mile. Highly recommend Marketing Mavens!
Kaila Williams
Marketing Mavens has been the total bomb! Everything I have needed, from building CRM bridging code to running amazing campaigns and even tweaking my InfusionSoft eCart….they always have the answer and the service is top notch. I have chosen other InfusionSoft support teams…. that has lead me to wasted time and money thrown away. Go with MM and your business will thrive. It the single best business decision I have made. They care…like I care…about my business.
Jill Obrachta
We have found a partner… Working with Marketing Mavens was a great experience. They were able to create a custom checkout that incorporated all our needs. They quickly responded to any issues that came up and communication was top notch thru the entire process.
Kevin Richards
I can't thank you guys enough. The customer form you built is awesome and the turn around time was great. I know I put some time constraints on you so I appreciate you getting it done on time and budget. I have already requested some pricing for additional work and plan on using you guys again very soon. Thanks Again!
Randy Wright
Contact Us
Let's Talk About Your Business
Drop us a line so we can get started with your project.